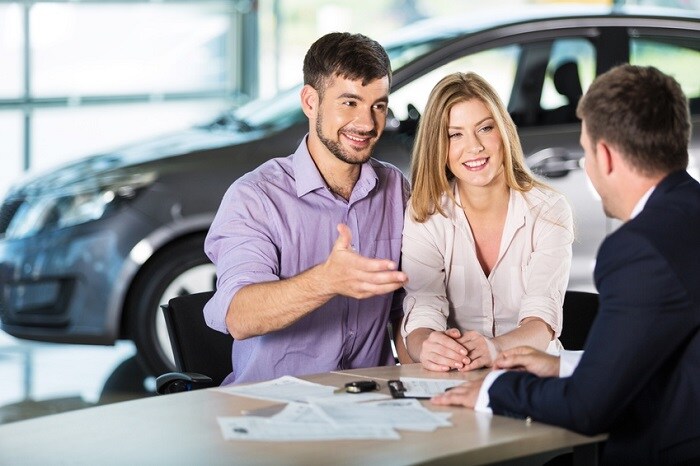 Q: Do I need to make an appointment for a test drive?
A: You do not need to make an appointment for a test drive, just stop right in! If you are on a tight schedule, however, you may want to set up an appointment with one of our sales consultants so that we may better serve you.
Q: Are you open on Sundays?
A: We are open on the last Sunday of every month from 12PM to 5PM, stop in and see us!
Q: What is the phone number for Jake Sweeney Chrysler Jeep Dodge Ram?
A: You can reach our sales, service, and parts department by calling 513-782-1000. The receptionist will be happy to direct your call to the correct department.
Q: Can I apply for Financing online?
A: Yes, you can! We have an easy,
quick pre-qualify online form
that lets you see financing offers based on your credit without requiring any sensitive information such as your social security number or date of birth.
Q: How do I trade in my car?
A: When you visit our Chrysler Jeep Dodge Ram dealership, our sales consultants can assist you in trading in your car. We have an onsite appraisal center as well as an online
value your trade tool
if you would like an estimate on how much your vehicle is worth.
Q: What is the difference between Pre-Owned and Certified Pre-Owned (CPO)?
A: A Certified Pre-Owned vehicle has been previously owned, usually with no more than 60,000 to 80,000 miles and is no more than 5 to 7 years old. CPO vehicles are backed by the original manufacturer and is subjected to a rigorous, multi-point inspection. Certified Pre-Owned cars come with an extended warranty from the original date of service that is good at any dealer in the country. If there are any damaged or worn parts that are found during the multi-point inspection of a CPO car, those parts are replaced before being offered for sale. To get this same service when buying a used car, the buyer must pay for an inspection and any subsequent repairs. A CPO vehicle includes an extended warranty, a limited bumper-to-bumper warranty, and a number of services such as 24-hour roadside assistance. A used car usually only offers the remainder of the factory warranty if it is still in effect.
Q: What is the difference between Leasing and Financing?
A: The biggest differenced between leasing and financing a car have to do with exactly what you pay for as well as what responsibilities or obligations you may have. Listed below are some of the major differences between the two.
Ownership
Lease: You don't own the car; you are paying to use it for a fixed period of time. Once the term ends, you can either return or buy the vehicle.
Finance: You own the vehicle and can use it anyway you like for as long as you want. You can add any customization or modifications that you like.
Down Payments
Lease: Usually includes the first month's payment, a refundable security deposit, down payment, taxes, registration fees, and any other applicable fees.
Finance: Usually includes the cash price or a down payment, taxes, registration fees, and any other applicable fees.
Monthly Payments
Lease: Most of the time, lease payments will be lower than financing payments because you are only paying for the depreciation of the vehicle during the time you are leasing it plus interest, rent charges, taxes, and fees.
Finance: Loan payments are usually higher than leasing because you are paying for the entire value of the car.
Early Termination
Lease: If you would like to end your lease early, you will have to pay early termination fees. These fees usually can cost as much as sticking with the rest of lease's term.
Finance: You can sell or trade in a vehicle whenever you want. The money you make selling your car can be used towards paying off the loan.
Distance Restrictions
Lease: Most leases have an annual limit on how many miles you can drive the car. Once that limit is hit, you will incur an extra charge per mile.
Finance: You can drive your car as much as you want. The only disadvantage is how the mileage will affect resale value.
Whether or not you want to lease or finance depends greatly on your long-term intentions. If you are the type of person who likes to have a new car every few years, leasing makes much more sense financially. However, if you intend to buy a car and keep it for the life of the car, financing would be a better option for you. 
Hours
Monday

09:00AM - 07:45PM

Tuesday

09:00AM - 07:45PM

Wednesday

09:00AM - 07:45PM

Thursday

09:00AM - 07:45PM

Friday

09:00AM - 05:45PM

Saturday

09:00AM - 05:45PM

Sunday

Closed
See All Department Hours
Dealership Hours
Monday

09:00AM - 07:45PM

Tuesday

09:00AM - 07:45PM

Wednesday

09:00AM - 07:45PM

Thursday

09:00AM - 07:45PM

Friday

09:00AM - 05:45PM

Saturday

09:00AM - 05:45PM

Sunday

Closed
Parts Dept. Hours
Monday

7:30am-6:00pm

Tuesday

7:30am-6:00pm

Wednesday

7:30am-6:00pm

Thursday

7:30am-6:00pm

Friday

7:30am-6:00pm

Saturday

8:00am - 02:00pm

Sunday

Closed
Service Dept. Hours
Monday

07:30AM - 06:00PM

Tuesday

07:30AM - 06:00PM

Wednesday

07:30AM - 06:00PM

Thursday

07:30AM - 06:00PM

Friday

07:30AM - 06:00PM

Saturday

07:30AM - 01:00PM

Sunday

Closed
Make an Inquiry
* Indicates a required field